A Wedding Experience Unlike Anything You Could Imagine From a DJ
Are you sick of attending the same old wedding over and over again? So are your guests! The BEST WEDDING EVER is just a click away!
Amazing memories for awesome couples like you!
"...Oh man, it makes me cry still to think about the amazing memories he provided us. He has a lot of tricks up his sleeve to make your experience even more special than you could have imagined...
Heather and Chris, - Ragged Mountain Resort - Danbury, NH
You've been dreaming of this day for a long time! You've spent weeks, months, maybe even years planning every detail. You deserve the best wedding ever! We want to help you achieve it! We focus on the special moments that make your wedding unique, special, and memorable. Those moments that can only be had between you, your spouse, and your guests. No other couple will have the same moments because no other couple is YOU!

A packed dance floor with guests of all ages having the time of their lives is just the beginning. From cocktail hour to your grand entrance music, dinner, cake cutting, and the dance segments of your reception our wedding DJs and event hosts work directly with you to customize your wedding and bring your vision to life. We DO NOT depend on games, props, or cheesy outdated techniques, but instead offer a modern approach and creativity to create memorable moments and once in a lifetime celebrations.


It starts with your initial consultation to learn more about your vision, maybe help with some creative input, but more importantly to determine if we are the right fit for you. This is extremely important! The wedding DJ you hire will be speaking in front of your closest friends and family on the most important day of your life. Your wedding DJ will be the voice, the narrator, the tone setter of your wedding. Their experience on the microphone is critical, how they conduct themselves and host your event can have a lasting impact.




LIMITED DATES AVAILABLE
In order to maintain our unique level of service we only accept a limited number of weddings each year. Complete the form below to begin the process of reserving your date.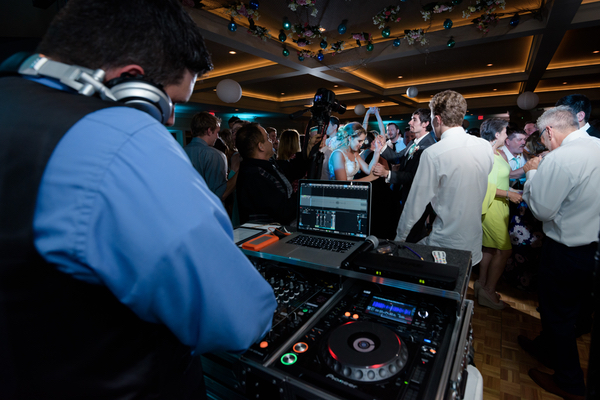 DJ ENTERTAINMENT
FUN is created when you hire the right DJ to entertain your guests. Let's talk and find out if we might be right for you.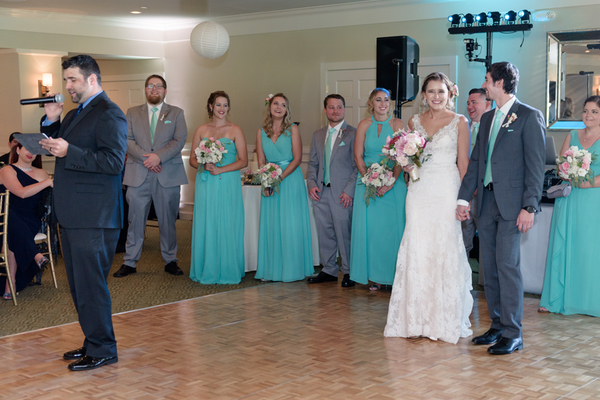 MASTER OF CEREMONIES
As a Master of Ceremonies our job is to help give you peace of mind and create a flow and purpose for an engaging experience.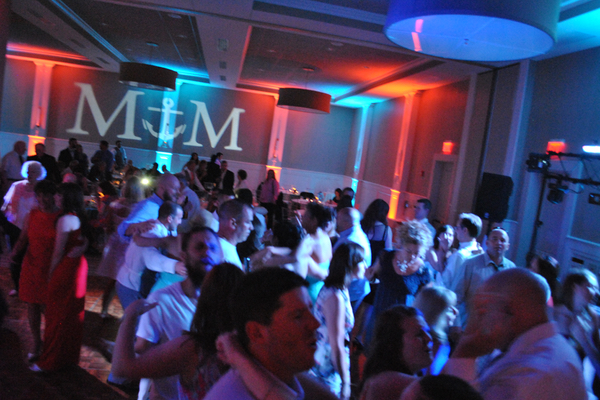 LIGHTING DESIGN
Lighting is designed around your vision and the atmospher you wish to create in order to bring your dream to life.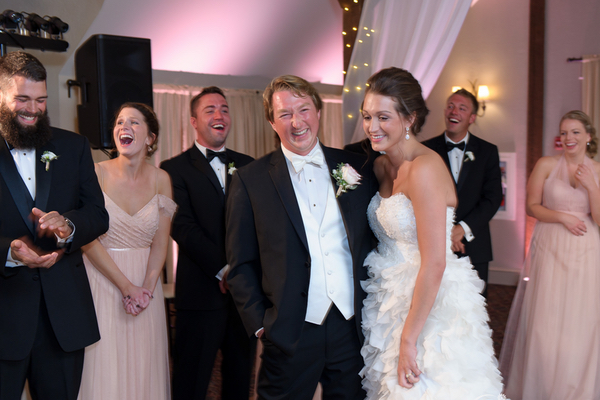 PLANNING
Let us help you take the load off. Helping you during the planning process is something that is important to us.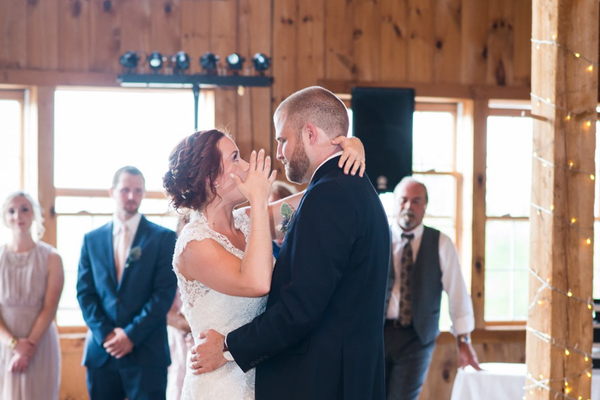 PRODUCTION
What's the one thing that will seperate your wedding from everyone elses??? The moments we help you create!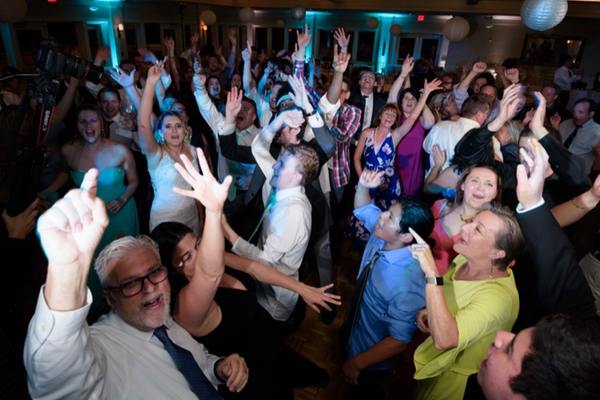 PERFORMANCE
We bring you the best performance in New England to make your wedding dream a reality.
Our Results
Voted 2017's Best Wedding DJ in New Hampshire
By New Hampshire A-List

The New Hampshire A-list features more than 1,183 businesses competing for the title of New Hampshire's BEST

"Man, you're an amazing DJ. Honestly, having worked with about 140 DJ's in my career I'd personally rank you in the top 5 percent. Your setup is top notch, you have the ability to read the crowd, when to play the right music, you're charismatic and can engage the guests really well, and you've got the perfect balance of being personable and professional. I'd recommend you to anyone. Believe me, not many DJs or bands stand out to me the way you did. I can tell the difference between people who actually care about their job and people who are just in it to get by.
Shawn - Oxford Media Films
Wedding - 11/18/17
Ashworth By the Sea - Hampton, NH

Mike was fantastic! I am the mother of the bride and was amazed that he reached out to my husband and me to see if there were any other family members that may not have been able to make the wedding. We, in fact, did have a close member of the family that could not make it due to the Hurricane in Fla. It meant so much to us and to the bride that Mike went over and beyond to get the toast from that family member for the day of the wedding. This is a DJ that looks outside the box to make the wedding day the most special day it can be!!
Mother of the Bride - Jeanine
Wedding - September 23, 2017
Bedford Villiage Inn - Bedford, NH

We just have to say, WOW!!!! Mike was an absolute PLEASURE to work with!!! He was very attentive to every want and need that we asked for. He made our dream come true, a success!! We asked for a projected monogram and he surprised us with two, knowing I was a Disney fan he created a very special one! He also told our love Story Bringing Tears to not only us but everyone who was attending!He is and always will be a special part of our heart! Thank You Mike for absolutely entertaining us with the best music and lighting, and creating memories that will never be forgotten. Writing this review itself brings tears of complete happiness to me and my husband!
Brian and Scott
Wedding - June 24, 2017
Private Residence - Hampton Falls, NH