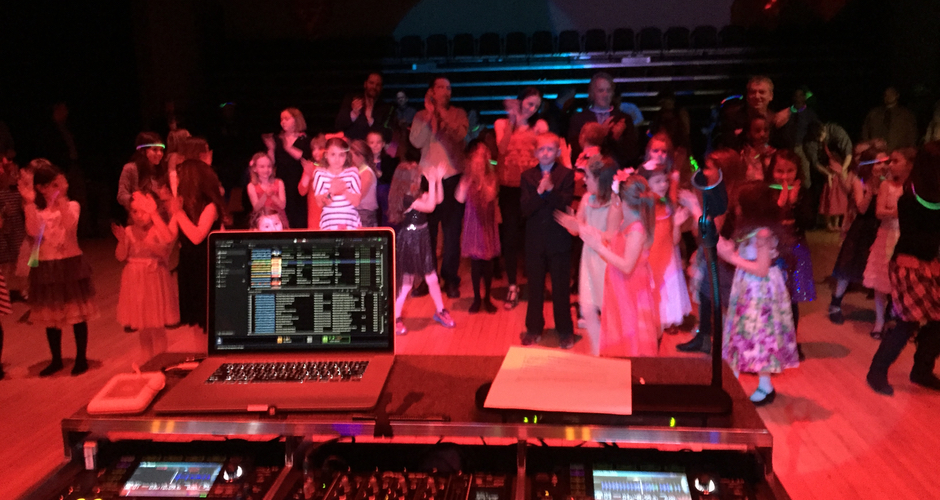 School Events
Audio Events is committed to providing high energy entertainment to schools around New Hampshire, Southern Maine, and Northern Massachusetts.

School dances and events are becoming increasingly difficult for school administrators. With the growing trend in lyrical innuendoes and adult language in popular music, school dances can take a turn for the inappropriate in a matter of seconds. Often times the music, and artists our young people are listening to, are not the music and artists that administration or your DJ listens to. So how is one suppose to know what to play and what not to play?

Audio Events takes great pride in providing clean entertaining music. We offer and array of lighting effects to keep up the excitement, and we keep up with the current musical trends and maintain a current and up to date Play-list of the most popular music as well as a DO-NOT PLAY list of inappropriate music.
LIMITED DATES AVAILABLE
In order to maintain our unique level of service we only accept a limited number of events each year.
Recent Testimonials
"Bri and I wanted to thank you for a great wedding. Mike is awesome and even can slow down the "Cut the cake" song if you don't know what you're doing :) Thanks again Mike!"

"Mike made our wedding an event every guest will never forget! Playing the newlywed game was genius! Every guest has said it was the best wedding they have ever been to! Thank you for a magical day Mike!

"Mike was an amazing DJ. He was very professional, and was great about keeping in touch for any questions we had during the wedding planning process.

Elementum erat vitae ante venenatis dapibus. Maecenas cursus scelerisque quam vel nibh imperdiet vitae porta lorem posuere.
Proud Member of the